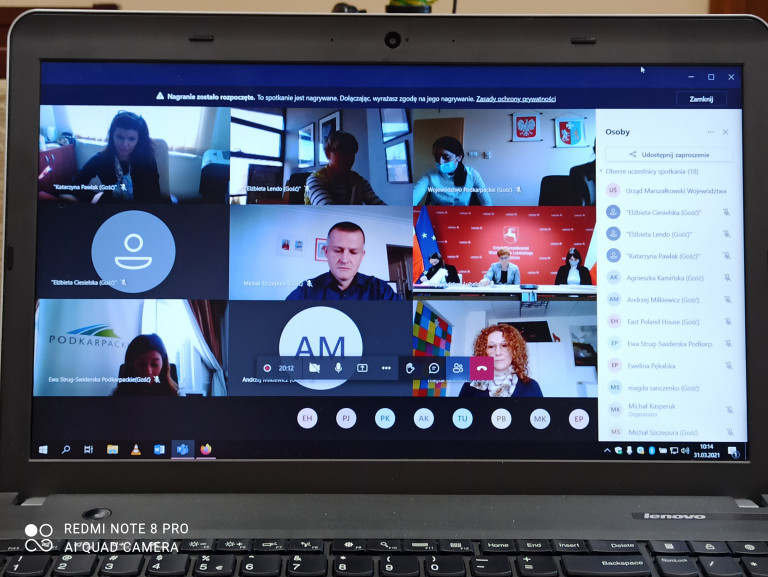 Meeting of the working group of the East Poland House in Brussels
On March 31, 2021, the annual meeting of representatives of Eastern Poland regions, joined in common representation in Belgium, took place. The Świętokrzyskie region was represented by Anna Kucharczyk, deputy director of the Department of Investments and Development of the Marshal Office of the Świętokrzyskie Voivodeship in Kielce.
Due to the ongoing unfavorable epidemic situation, the event was held in the form of a teleconference. The main part of the meeting concerned the evaluation of activities in 2020, as well as updating events planned for the current year. Discussion was carried out on the Strategic Plan of the East Poland House in Brussels, arrangements for further possible directions of the House's activities in relation to the COVID-19 pandemic in Europe and the monitoring of changes in European policies that have a particular impact on the development of the Eastern Poland macroregion.
The work of the East Poland House in Brussels is now coordinated by the Lubelskie region, and then, in December 2021 it will be handed over to the Podkarpackie region. According to the officially approved Action Plan for 2021, the next meeting of the working group will be held in the Podkarpackie Voivodeship.